How'd we do it?
It's not magic, it's LUPIN!

Meet the secret behind Chef's Kiss pasta
Lupin is a nutrient-dense legume related to chickpeas and lentils.  Our lupin beans undergo a proprietary and natural debittering process, leaving a more neutral, almost sweet, taste when compared to other lupin products. Through an exclusive partnership, we source our lupin directly from the Australian farmers who harvest our secret ingredient. This ensures that we're providing our customers with the highest quality, best tasting, most nutritious lupin on the planet!
Discover the
Lupin

Difference
Lupin is a Game-Changing Ingredient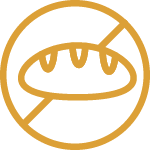 LOW CARB
93%
Fewer Net Carbs Than Chickpeas
96%
Fewer Net Carbs Than Cassava Flour
HIGH PROTEIN
2x
MORE PROTEIN than chickpeas
2.5x
MORE PROTEIN than chia seeds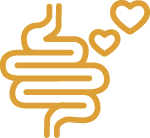 GUT FRIENDLY
All of The Good Stuff and None of The Bad
Brimming with essential nutrients like:
Vitamins A, B, C and E.

Calcium, folates, potassium, magnesium, phosphorus, iron and zinc.

Antioxidants like carotenoids lutein, zeaxanthin
Extremely low in antinutrients
No lectins.

Low in phytic acid, saponins, and trypsin inhibitors, all of which are typically high in other legumes.

Low antinutrients = much easier to digest and more gut friendly when compared to all other legumes.
Lupin has more:

Calcium

Potassium
Magnesium

Iron

Antioxidants
Clinically Proven Health Benefits
Studies show that Lupin...
1
Helps maintain healthy blood sugar levels.
2
Has beneficial impact on markers relating to cardiovascular health.
3
Lowers blood pressure in overweight adults.
4
Is highly satiating, an effect that helps maintain healthy body weight.
5
Contains phenolic compounds which may provide protection against diseases related to oxidative stress.
6
Contains minerals that are essential for muscle functionality.
8
Is gut friendly and promotes growth of good gut bacteria.
Good for your body and the environment

Lupin contributes to sustainable agriculture:

Boosts soil quality
Requires much less water than other crops
Fertilizes soil and provides food for animals
Naturally repels pests, and requires no pesticides